IRENA KURTEVA (EN)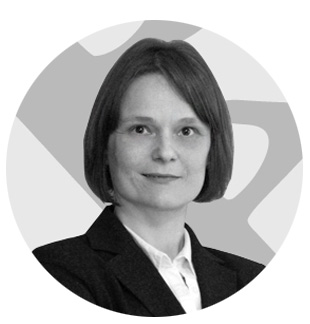 Irena Kurteva
Lawyer
Trademark Department
Madrid Office
+34 91 522 74 20
This email address is being protected from spambots. You need JavaScript enabled to view it.
Qualifications
Law graduate from St. Clement of Ohrid University of Sofia, Bulgaria (1992-1998)
Degree homologated by the University of Burgos (June 2009)
Postgraduate degree in Foreign Trade from the distance learning university UNED, Madrid (2005-2009)
Languages
English, Spanish
Experience
Irena joined H&A's International Department in June 2011.
She mainly takes care of processing, managing and controlling trade marks for foreign clients.
In her earlier career, she had worked for several companies as legal/fiscal advisor in the field of tax law and labour law, intellectual property and the protection of cultural contents and cultural development.