ALFONSO SABÁN (EN)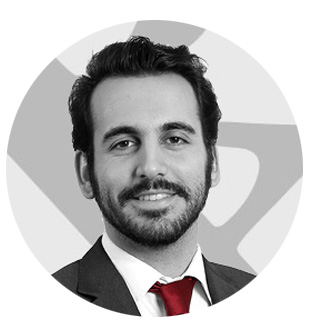 Alfonso Sabán
Lawyer
International Affairs
Trademark Department
Madrid Office
+34 91 522 74 20
This email address is being protected from spambots. You need JavaScript enabled to view it.
Qualifications
Degrees in Law and Politics from the Autonomous University of Madrid.
Specialization in the Intellectual Property Postgraduate Module of the Fritz-Haber-Institut of the Max-Planck Society at the Free University of Berlin.
Vice-chairman of the Open Lawyers Association.
Languages
English, Spanish, German, French
Experience
During his studies stage in Germany, he had the chance, as Vicechairman of the Open Lawyers Association to get to know the legal practice in various countries of the European Union.
Before starting his career as a lawyer, he got experience in international relations managing student schools in the United Kingdom for several years.
After an internship in a reputed Spanish public law firm, he joined Herrero & Asociados, where he has held different responsibilities in several departments. His experience includes advising international clients on European patents in Spain and Portugal, as well as trademark conflicts in Spain. As a Spanish lawyer, he provides counsel to start ups on their IP management, as well as medium-big sized companies on the development of their international trademark portfolios, especially in the United States and Canada.
Alfonso is a member of the foreign affairs team of Herrero & Asociados and currently concentrates his practice in international trademark procurement and enforcement, focusing his practice on the United States, Canada and Latin America.